Education Stimulus Funding For School Air Quality
Indoor Air Quality for K-12 Schools
The federal COVID-19 education stimulus package (ESSER) can support your efforts to improve school IAQ and build back better.
The U.S. government has provided education stimulus funding to assist schools in their recovery from the COVID-19 pandemic. Approximately $190 billion in total federal funding has been made available to public and private schools all the way from Pre-K through grade 12.
However, there is an expiration date on this money. The final round of funding needs to be awarded by the end of September 2024. Fortunately, it may also be used for pre-awarded costs dating back to March 2020.
Now is the time to make permanent upgrades to your school facilities and modernize HVAC or other building systems. This financial support can be used to create and sustain a healthy learning environment by improving indoor air quality (IAQ) and energy efficiency for years to come.

The Coronavirus Aid, Relief, and Economic Security (CARES) Act


Signed: March 27, 2020
Funds: $13.2 billion
Ends: September 30, 2022
Description: The CARES Act is intended to support online learning, the purchase of personal protective equipment (PPE), and the provision of materials or measures necessary for a sanitary learning environment for all Local Education Agencies (LEAs). Congress set aside $13.2 billion (out of the $30.75 billion total for education stabilization funding) for the Elementary and Secondary School Emergency Relief (ESSER) Fund.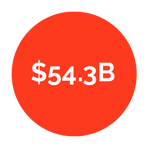 The Coronavirus Response and Relief Supplemental Appropriations (CRRSA) Act


Signed: January 5, 2021
Funds: $54.3 billion
Ends: September 30, 2023
Description: The CRRSA Act provides an additional $54.3 billion to the ESSER Fund (called "ESSER II") as a supplemental budgetary relief to further support the goals of the CARES Act.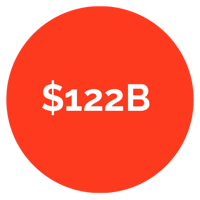 The American Rescue Plan (ARP) Act


Signed: March 11, 2021
Funds: $122 billion
Ends: September 30, 2024
Description: The ARP Act alotted $1.9 trillion in total funds to economic stimulus efforts. It features a much stronger focus on education — $168 billion overall — with the bulk of the money devoted to K-12 education through the $122 billion ARP ESSER Fund (also known as "ESSER III").
The ARP ESSER awards are provided to State Educational Agencies (SEAs) and school districts to assist with:
School reopening efforts
Addressing learning loss due to school closures and extended remote learning
Mitigating the educational impacts of COVID-19
Sustaining the safe operation of schools
The creation of a healthy learning environment, including improvements to Indoor Air Quality (IAQ)
How the
Education
Stimulus
Package
Support
s Improving School
IAQ
The most recent bill to pass, the ARP, stipulates that schools use at least 20% of stimulus money on learning loss initiatives. The rest may be used for any efforts that support the impacts of COVID, needs of students, and the learning environment. IAQ monitoring technologies and HVAC system improvements are a critical component of a healthy school building and a worthy investment.
Specifically, the ARP lists the following as valid uses for stimulus funds:
"School facility repairs and improvements to enable operation of schools to reduce risk of virus transmission and exposure to environmental health hazards, and to support student health needs."
"Inspection, testing, maintenance, repair, replacement, and upgrade projects to improve the indoor air quality in school facilities, including mechanical and non- mechanical heating, ventilation, and air conditioning systems, filtering, purification and other air cleaning, fans, control systems, and window and door repair and replacement."
May ESSER funds be used specifically on renovation projects that involve improvements to HVAC systems? Yes. According to the U.S. Department of Education:
"ESSER funds may be used to make necessary improvements, for example to improve air quality and support social distancing, so that teachers and students may safely return to and continue in-person instruction."
Your efforts to optimize air quality in your school facilities will fall into one of four potential layers of protection:
Veris provides a full range of IAQ sensors and HVAC monitoring devices to assist you with monitoring efforts and collection of valuable data such as:
Status of exhaust fans and ventilation units

Temperature

,

humidity

,

CO2 levels

, or the presence of

VOCs

Tracking and filtering

differential pressure

Monitoring airflow (either by airflow measuring stations or via calculation)
Monitoring the status of air cleaning/sanitizing devices (and other major mechanical equipment)
The Veris product line plays an important complementary role in getting the data you need into the right hands. With support from your existing gateway or controller, Veris sensors complete your integrated system and provide outputs for necessary reports, such as:
Info dashboards available to staff/occupants/students
Auto-generated reports that can be emailed daily/weekly/monthly
Emailed alarm notifications
Storing historical trends
Notifications to custodial staff (perhaps to indicate heavily used areas in need of cleaning)


Sensors also act as important control points on IAQ, power, and HVAC-related equipment. Use Veris products for adjusting setpoints and controls on existing equipment in order to:
Increase the flow of outdoor air into a space
Increase

fan speed

to get more air turnovers
Open/close windows
Heat/Cool/Dehumidify/Humidify air
Turn on/off supplemental units
Turn on/off

air cleaning devices

Update control strategies for schedules, setbacks, occupancy, etc.
Balancing runtimes for equal wear & tear on

pumps

/fans
Set triggered actions to take place on alarms
Add capabilities for remote access
Veris products support and interface with a fully integrated HVAC system that includes your preferred software for building analytics.
By feeding information through a gateway or automation server — with a money-saving industry standard communication protocol — Veris can enable your analytics software to detect and access data from all relevant IAQ sensors or BAS controllers, even from remote locations. Building analytics are critical for efforts such as:
Preventive maintenance and downtime planning
Trending energy costs or system efficiency over time
Predicting future facility costs and estimating energy budgets
Tracking historical performance data
Monitoring KPIs and progress towards HVAC and IAQ goals
How can Veris help
your school improve Indoor Air Quality?
As experts in indoor air quality, Veris is here to help you make the most out of your education stimulus funding for IAQ improvements. Contact our team today to start navigating the complex education stimulus package requirements and identify the right products for your building's needs.